Last week, I wrote a letter.
After writing the post on
my poetic crushes
, and professing how I would never be able to take advantage of the availability of a poet's publicly available address ... I started wondering,
Why not
?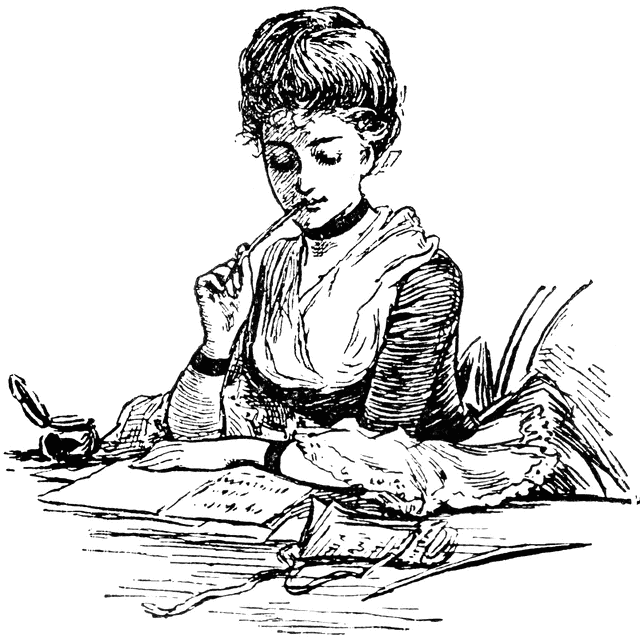 Writing to the writers we admire:
furthering the poetic conversation
Poetry is itself a conversation between author and audience--it would seem that writing to poets you admire or are currently reading is simply a furtherance of that conversation. In fact, in honor of National Poetry Month, The Academy of American Poets
actually encourages readers of poetry to write to poets
, if only to let them know that we appreciate their work. If a poet is initiating a conversation with a reader when he or she presents their audience with a poem, it seems as though writing a letter to a poet is a reader's way of "reversing the conversational flow," so to speak.
Taking my own wonderings to heart, I decided that I couldn't put off what I had been longing to do for so long, and I actually wrote to Nikky Finney. And surprise-surprise ... I received a response! I won't share the full note she emailed me, but I will share that at the end of her note, Ms. Finney wrote that the letter "means a great deal to me.
We are connected and you let me know
."
That last sentence, to me, is
exactly
what writing to other writers is--sharing the blessed and beautiful connection that we share through the communal act of writing and sharing writing and reading writing.
So I encourage anyone who is reading this to step out boldly into the same warm waters of writing to the writers you admire. It's not as hard as it may see--Poets & Writers actually has a
directory of writers
who have provided their information to the public to encourage contact! Enter the community, and engage in conversation--as a writer, and as a writer who writes the writers you love!
And I (with a bit more humility) also encourage anyone reading this to engage in that conversation somewhere else:
HERE
! Please feel free to leave your comments on this (and any) post!
Which writers would you write to if you could? Which poets have you been in communication with lately?
*****
Want to stay connected? I invite you to connect with me on
Twitter
,
Facebook
, and
LinkedIn
. And sign up for free email updates from this blog in the top right corner of the page.