So today I've declared my Job-o-Rama. Much like my Submit-o-Rama of mid-December, I decide to sit down in front of my computer, pull up my curriculum vitae, whip out my teaching philosophy and letter of interest, hone in on HigherEdJobs.com, and start applying for teaching jobs.
Unlike my Submit-o-Rama of mid-December, I do not stay focused for long.
Instead, I present you with:
aka "How to Apply for One Job in Three Hours"
Step 1: Arouse all your good intentions and bottle them up. A mason jar is acceptable, though a corner of the brain is ideal. This morning I woke up and told myself about a million times,
Okay, now's the time to get serious. Pull up your resume and your vitae. Find the file with your letter of intent. Believe in yourself! Now apply.
However, I also managed to bottle up all those glorious thoughts behind the veil of sleep by dozing off about a million times. My eyes opened to my fingers gently rolling over the center of my laptop's touchpad. It was progress.
Step 2: Pull yourself up off the pillow (which I did). It's time to get started (which I tried). Remember that you filled out one application last night. Maybe you should check your email for a confirmation of the school's receipt of your file. Maybe you should see what that NPR email is all about. Maybe you should check out this email advertising an amazing sale. Maybe you should check out the sale store's website. Maybe you should pick out a pretty outfit. Nice shoes. Fifty-four bucks? Maybe you should get back to work (which I did).
Step 3: You'll realize about five minutes into the process of pulling yourself away from your email that you turned on your computer for a reason. You'll notice the files open that bear telling names like "CV (Updated)" and "KEH Teaching Philosophy." You'll start to remember what that purpose was behind hitting the power button. It has something to do with job-seeking. Or networking. Social networking? ...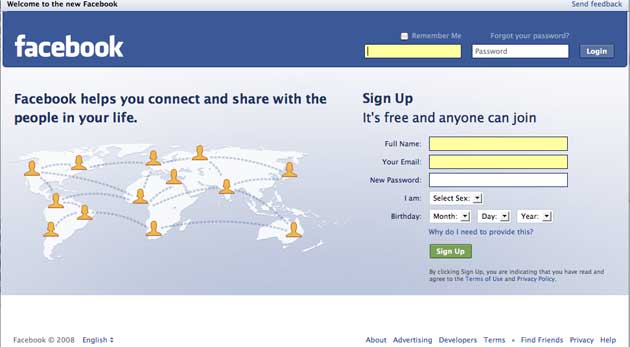 What the ... how'd you end up here?
Step 4: About an hour into Facebook, you find yourself thinking, "Man, I should watch
Star Wars
..." Then it hits you. Wait ...
Star Wars
?! NO! That's not what you're on here for! Jobs! Applications! Go! Now! ... I started to go (now), but somehow found myself looking at this:
It's only about 8 seconds so I watch it about 20 times for good measure, laughing progressively harder upon each viewing.
Step 5: Okay, to business. You're serious now. You head to the HigherEdJobs.com website, because you want to teach college students how to write excellent essays and string together five or more words in a comprehensible sentence. This is what I want. I'm serious. But perhaps
because
I'm finally ready to get down to business, I wind up seeing this:
It'd be foolish not to take this as a sign, right?
For the past week, whenever I try to convince myself I'm actually ready to start applying for jobs, I see this. Frustrated, I go to Google to try to find a solution, but then I see this:
...And you're all, like, "Dude ... what's that all about?"
And when I click on that adorable little cow I wind up here:
Step 6: After being all, "Oh my gawsh" for a minute, you try HigherEdJobs again and Bam! it loads!
Step 7: Find a job you think you're suited for. I find one at the small college in Texas. Or California. I can't remember which, mainly because I don't care which, I just want a job. I fill out the application for the position in about forty minutes. It only takes so long because the first step is getting the system to load your CV, and when you click to upload it, a pop-up appears that asks you to upload your CV but also cautions you, "It may take a moment for your CV to load. DO NOT HIT THE UPLOAD BUTTON MORE THAN ONCE!" This worries me (as it may worry you), because after two minutes of waiting (that's, like, 120 moments, in my book ... way beyond the "a" moment mark), I'm not at all sure I actually hit the "Upload" button. So I hit it again. And after another minute of just staring at nothing happening, I gave up, closed that window, and had to build my CV on the actual application page, which took
forever
(aka, twenty minutes). What also took up some time:
Figuring out how many hours a week I've worked as an Instructor and a GTA
Figuring out what I was paid as a GTA
Giggling at myself for adding "Awesomeness" as a former job, employed by "The Cool Kids" for "$2Cool4School" an hour in "Funtown, USA" (before deleting it)
Spacing out while the system accepted my application
Step 8: Return to HigherEdJobs and try to find another job. You'll be amazed--AMAZED!--to find at least twenty more jobs you can apply to. I currently have them all loaded in separate tabs on my screen, just in case the website decides to go down again. But I also have this loaded in a separate tab:
Yeah, okay, this might look like a waste of time, but I built this city up from nothing ... NOTHING!
And after applying for that one job, the prospect of applying for at least twenty more suddenly seems very daunting and cutting down vines with the click of a finger seems
very
appealing and what I really want to be doing is singing karaoke, so I move on to Step 9.
Step 9:
Which leads to ...
Step 10: Write a blog post about all the things you've done today that are
not
fulfilling the requirements of a Job-o-Rama. It'll come. But maybe only after noon.